Tecomec Super Jolly Electric Chain Grinder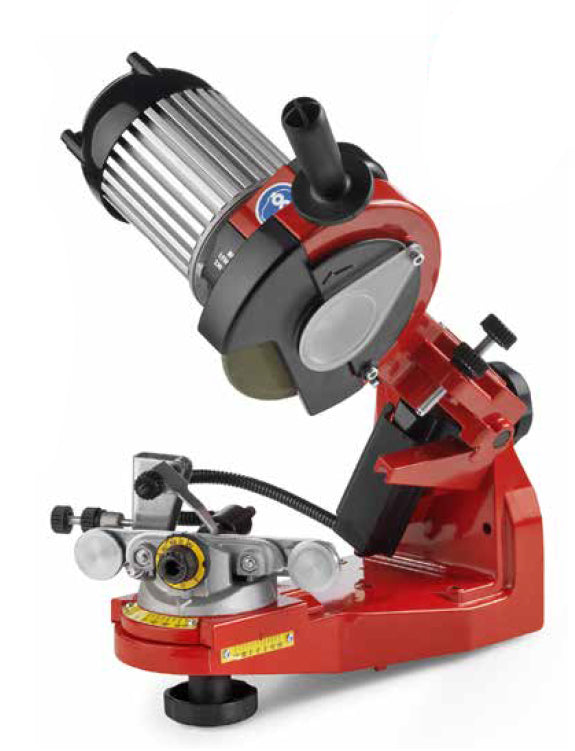 GRINDING ACCURACY AND BEST PERFORMANCE. HYDRAULIC CLAMPING. Combined to the Tecomec Jolly grinder features for best sharpening accuracy and Hydraulic assist semi-automatic device for higher efficiency and time saving.
• The chain is automatically clamped by the grinder head centering operation.
• Self center adjustment knob:
the chain is always aligned in perfect
center with the vise turning axis.
• Most reliable sharpening of all sizes of saw chains: from 1/4" to 3/4" pitch.
Electrical Requirement:

 

120V-AC, 3.0 Amps, 60 Hz
Motor:

 

0.4 HP, 3400 RPM Direct Drive
Grinding Wheels:

 

(1) 5-3/4" x 1/8" Wheel for 1/4", .325" and 3/8" Pitch Low Profile Saw Chain
Grinding Wheels:

 

(1) 5-3/4" x 3/16" Wheel for 3/8" and .404" Pitch Saw Chain
Grinding Wheels:

 

(1) 5-3/4" x 1/4" Wheel for Depth Gauges
Wrenches Included:

 

(1) HEX 4mm. (1) HEX 5mm
Wheel Dressers Included:

 

(1) 1/2" x 1/2" x 2" Corundum Dressing Brick & (1) Wheel Template
Oregon Part number:  OR620-12